An entrepreneur's journey is always interesting. However, it can also be a long and testing path that one has to travel alone. Not anymore.
I have walked this road and continue to do so even today. My enterprise, Marico Ltd., has grown in revenues from Rs. 40 Lakhs in 1971 to Rs. 6333 Crores today and I understand the challenges one faces while making an enterprise grow. As part of my personal goal I am pleased and proud to introduce ASCENT – a not-for-profit venture, designed as a unique and powerful peer-to-peer platform for ambitious entrepreneurs, who have already embarked on their journey and are raring to go.
ASCENT offers a platform to ascent not only your business, but you – the entrepreneur – by leveraging the power of Trust Groups. The Trust Group format helps growing entrepreneurs learn from each other through exchange of ideas, experiences and insights, in a confidential, safe yet liberal environment!
Currently we have 500 members and 43 Trust Groups engaging actively every month in the Mumbai Chapter.
On 28 August 2018, we successfully launched the ASCENT Chennai Chapter. Chennai is emerging as a preferred destination for start-ups and businesses and we are excited to expand our presence there.
Our Vision for ASCENT is to create this eco-system in many cities and impact entrepreneurs in large numbers.
I invite you to Apply for your Trust Group and Join us in the journey of ASCENT.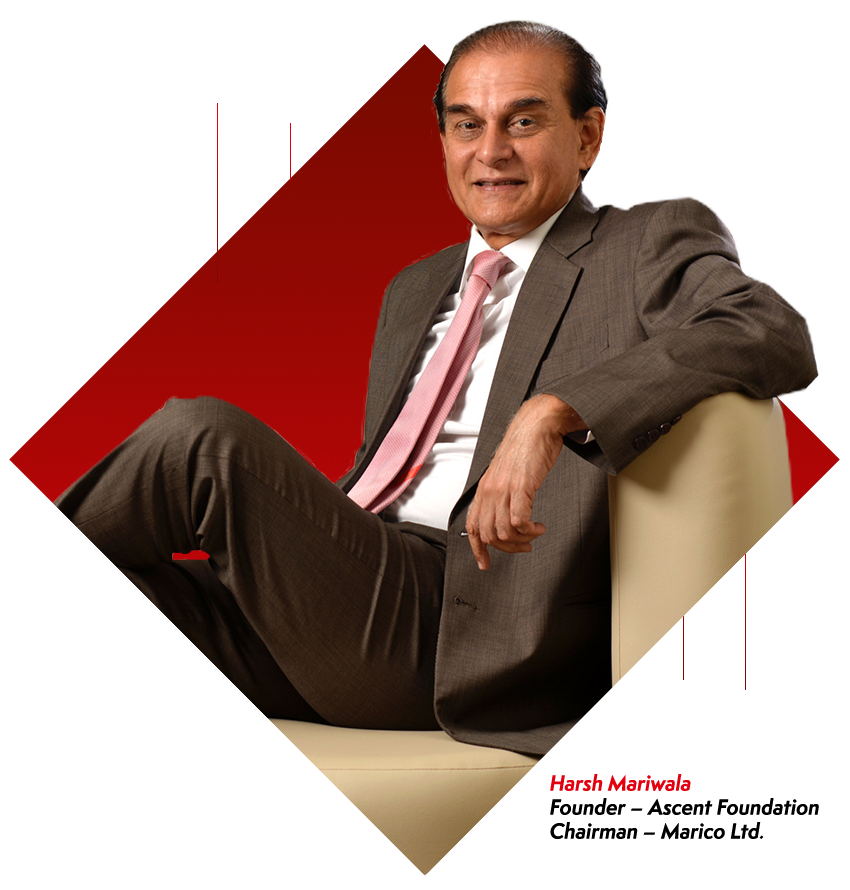 A signature event where India's Thought Leaders, Change Makers and Innovators share, inspire and celebrate their entrepreneurial journey.

1-2,000+ CRS

Revenue Spectrum INR p.a.

INR 22,000 CR+

Aggregate Annual Turnover

47:53

Manufacturing v/s Services.
Net Promoter Score (NPS)
NPS is a crucial parameter to assess the level of satisfaction within an organisation; It represents the willingness of Members to recommend ASCENT to entrepreneurs in their network. The NPS received is a very strong indication that members are gaining value from being a part of ASCENT and are promoters of our cohort in the larger entrepreneur eco-system.